Chios Island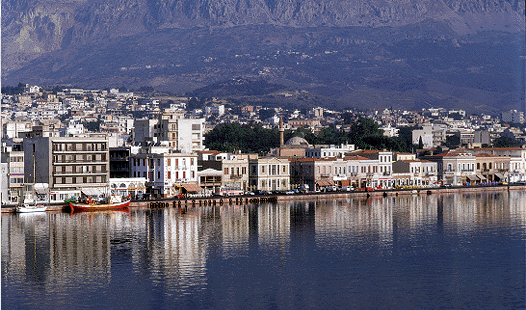 Area: 840 sq. km
Popoulation: 30.000
Post Code: 82.100
Telephone Code: 22710
Police: 44426
Port Police: 44433
Municipality: 44380
Archeol. Museum: 44239
Hospital: 44302
Airport: 51191
Olympic Airways: 28331
30 miles long and 12 miles wide is a fair size for a Greek Island. Positioned between Samos and Lesvos in the north east Aegean, the island's scenic contrasts are marked. The north is rocky and barren, almost lunar in appearance, whilst the south is lush and carpeted with citrus groves.
Chios is not an island to while away your time on the beach, although there are plenty to choose from. No, Chios is there to be explored and discovered. Amazing, bustling, vibrant Chios Town with its grand church, museum, library, shaded squares, markets, shops and busy harbour. Medieval Mesta with earth-coloured vaulted streets. Startling Pyrgi where the houses and church are decorated in a strange black and white design. Sleepy and strangely elegant Kardamyla, home to wealthy shipping magnates. The rural outposts of Agia Ermioni, Limnia & Volissos are a million miles away from hustle & bustle. It all adds up to one of the most beautiful, interesting and diverse Greek Islands you could wish to visit.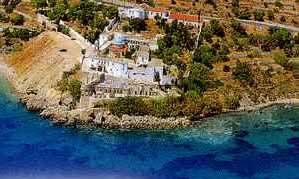 The city of Chios is the administrative economic and cultural centre of the island of Chios. It has a population of 30,000, is situated on the east coast of the island and is the capital.
Archaeological discoveries have shown that Chios has been inhabited continually since 6000 B.C. The city proper, was built by Greeks shortly before 1000 B.C. So, we can certainly say that the history of the city goes back more than 3000 years.
From its inception until now it has experienced long periods of prosperity and decline and in each rebuilding, the city has always covered the same geographic area. For this reason, one can find evidence in the modern city from all periods of its long history. This makes Chios, like other great Greek cities, a living embodiment of a rich Greek and Aegean past.
During Ancient times the city of Chios knew periods of great economic and intellectual wealth. Apart from being famous for its formidable navy and for its great commercial strength which profoundly afected scientific and cultural growth, Chios is regarded as the birth place of the greatest poet of Ancient times Homer. Chios was undoubtedly one of the most important cities of the Greek Colonies in Ionia (Asia Minor).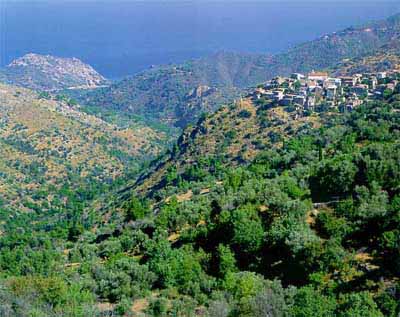 During the Roman Period Chios declined but in the Byzantine era it recovered and for about 1000 years it became one of its most important provinces.

In 1346 it was occupied by the Genoese. In 1566 the Ottoman Turks, having already conquered the Byzantine Empire drove out the Genoese, took Chios and occupied it until 1912. In that year Chios was liberated and became an integral part of Greece.
The city of today is going through a period of renewed prosperity. Its inhabitants are mainly engaged in seafering (it's the home of a great number of shipping magnates) commercial, farming and fishing activities. In recent years tourism has taken off because of the natural beauty and historical sites which entice visitors from Greece and abroad.