Ios Island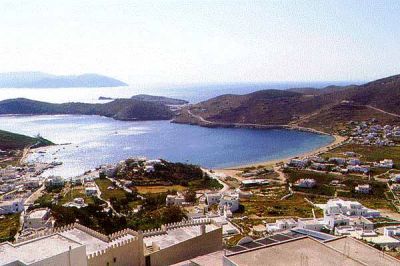 History: Ios was named after the lons who colonized the island. Tradition reports that los is homeland of Homer. It has been a member of the Athenian Alliance and after it was conquered by the Ptolemies of Egypt. One of the main hideouts of the pirates of Aegean Sea.
The Turks conquered it in 1550. In 1821 it participates in the Greek revolution and it is unified with Greece in 1829.
It lies to the south of Naxos between Sikinos and Santorini. The island is dry, barren but is especially picturesque. The ground is mountainous and is covered by hills. In Chora, there are lots of bars where the young people may enjoy the night life. It has many lonely beaches. The Milopota a is one of the most beautiful bays in the Mediterranean.
>> Cyclades Islands : Amorgos, Anafi, Andros, Antiparos, Delos, Folegandros, Ios, Kea, Kimolos, Kithnos, Koufonisia, Milos, Mykonos, Naxos, Paros, Santorini, Serifos, Sifnos, Sikinos, Syros, Tinos.