Kimolos Island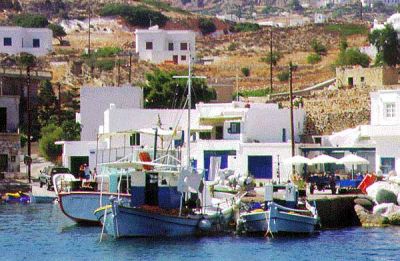 History: It lies northeast of and near Milos, separated by a narrow with a width of 5.5 tenths of the mile. Its ground is mountainous and barren and is covered by hills.
It received its name from Kimolos. Historically Kimolos followed the same course with Milos, due to their neighboring. The island was renowned for its chalk mines from which a type of rock useful in the making of porcelain was exported.
>> Cyclades Islands : Amorgos, Anafi, Andros, Antiparos, Delos, Folegandros, Ios, Kea, Kimolos, Kithnos, Koufonisia, Milos, Mykonos, Naxos, Paros, Santorini, Serifos, Sifnos, Sikinos, Syros, Tinos.