Kastelorizo Island (Megisti)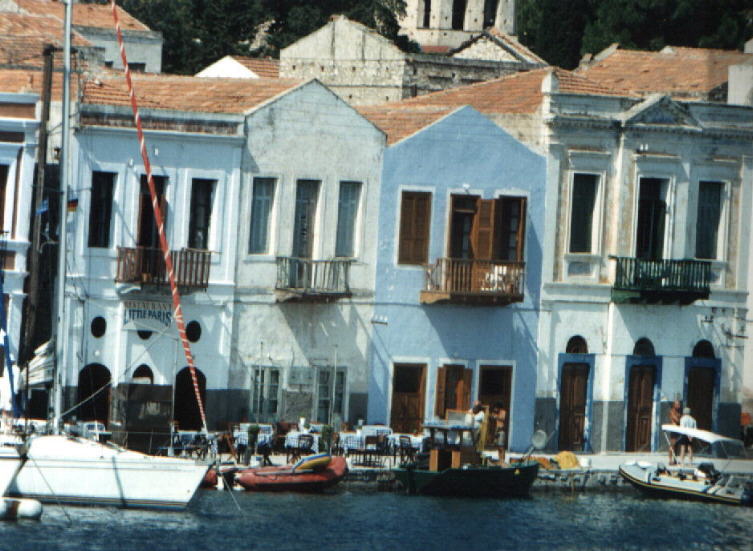 Area: 9 sq. Km
Population: 220
Area Code:02410
Harbourmaster: 49270
Police: 49330, 49333
Municipality: 49269
First Aid:49267
Kastelorizo is Greece's eastern extremity, 72 miles from Rhodes. It is only one mile from the southern coast of Turkey, and 150 miles from Cyprus. This is a small and rocky island, and yet at the beginning of the present century it had 15000 inhabitants. Today, of all this nothing remains except its houses, in ruins as the result of fire and bombing. Those close to the harbour have been repaired and are gleaming white with their doors and window-frames painted in bright colours.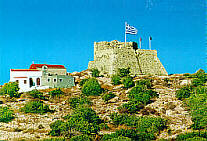 Today, the permanent residents, who number just over 220, are mostly fisherman. Most of the people have emigrated to Australia.
Kastelorizo can be reached from Rhodes by boat or air.
The islet Rho, near Kastelorizo, had until a few years ago a single inhabitant, who quarded it and up the Greek flag every morning. This was Despina Achladioti, the Lady of Rho, as she was known.
>> Dodecanese Islands : Astypalea, Halki, Kalymnos, Karpathos, Kassos,
Kastelorizo, Kos, Leros, Lipsi, Nisyros, Patmos, Rhodes, Symi, Tilos.