Symi Island

Area: 58 sq. km.
Population: 2.500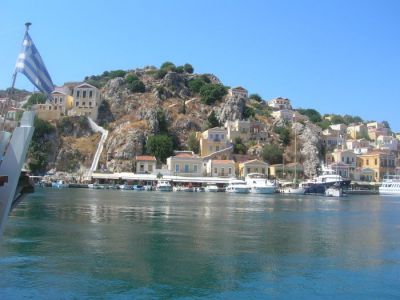 Symi is a lovely, pictoresque, mountainous small island with desert beaches, at 21 nautical miles from Rhodes.
Its population, just over the 2.500, is primary occupied in fishing, trade and tourism.
According to the myths, Simi was the birthplace of the Three Graces.
>> Dodecanese Islands : Astypalea, Halki, Kalymnos, Karpathos, Kassos,
Kastelorizo, Kos, Leros, Lipsi, Nisyros, Patmos, Rhodes, Symi, Tilos.