The City of Athens

Population: 4.000.000
Telephones Services: (003) 210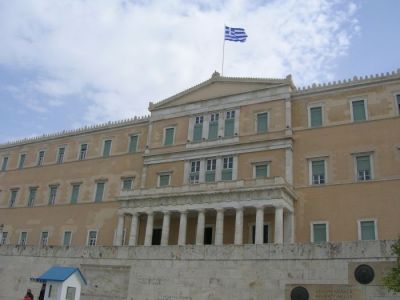 The area of the city of Athens is 40 square Kilometres and the area of greater Athens is 428 square Kilometres.
Athens the capital of modern Greece began as a small fortified village as far back as 3,000 B.C. Built on top of the Acropolis hill, its first name was Kekropia, after its mythical founder, King Kekrops. Later, when the goddess Athena won the city in a competition with Poseidon, she gave it her name. Today, the ancient home of Socrates and Pericles boasts a population of four million.
Modern Athens can be a confusing place with its narrow streets and urban sprawl. To appreciate the city, simply wander off the main thoroughfares onto the side streets. Outdoor markets reminiscent of Turkish bazaars, courtyards and gardens shaded by vines and jasmine trees, Byzantine churches and the occasional stunningly beautiful ruin are reminders of the city's turbulent past and its dynamic present.
Athens is now truly cosmopolitan in its culinary choices. Though you probably won't visit the land of baklava and moussaka to eat wienerschnitzels and Polynesian, at least you know it's available. Lunch is closer to 2 p.m. than to noon, and no one thinks of starting dinner before 9 or 10 at night.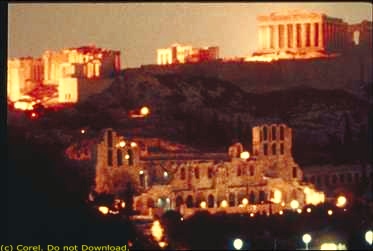 In the Greek tradition, most merchants shut their doors during the afternoon to eat and rest through the day's hottest hours. The city returns to life at dusk, though, when the evening sky serves as the perfect backdrop for the glowing Parthenon and lively music floats from the tavernas and jazz clubs to the streets.
From Athens, visitors can explore Attica's seaside resort towns strung along the Apollo coast, watch the sun rise over the Temple of Poseidon and, from Attica's main port town, Piraeus, hop ferries to nearly all of the Greek islands.