Places to drink your coffee in the city of Rhodes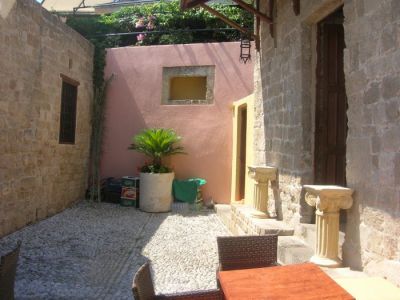 Που αξίζει να ζήσετε και να πιείτε με τον μύθο της Ρόδου τον καφέ σας?
Στο παλαιό συσσίτιο στην παλιά πόλη της Ρόδου στο τέρμα της οδού Σωκράτους απέναντι από το κάστρο των ιπποτών…
Η πλακόστρωτη αυλή του με το πηγάδι, σας φιλοξενεί με σπιτικά γλυκά κοκτέιλς, ζεστά και κρύα ροφήματα, κρύα πιάτα με κλασικές ροδίτικες γεύσεις τυριών αλλαντικών και σαλατικών….
ΔΟΚΙΜΑΣΤΕ ΤΙΣ!
Λειτουργεί από το πρωί μέχρι το βράδυ που φωτίζεται από μαγικά φαναράκια.
Στο εσωτερικό του καφέ θα δείτε φωτογραφίες από το ιστορικό παρελθόν του χώρου… Στο υπόγειο τα σημάδια της αρχαίας πόλης… μία μικρή εκκλησία που διατίθεται για ρομαντικούς πολιτικούς γάμους και στους υπόλοιπους χώρους εικαστικές εκθέσεις επωνύμων καλλιτεχνών.
Σωκράτους 179, Παλιά πόλη
Τηλ. 6944171652, 6972893818
Ζητήστε τον Μιχάλη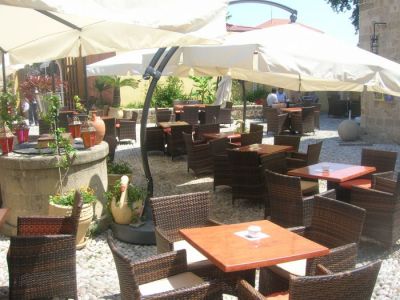 Where is magic to drink your coffee in Rhodes?
Leave the myth of it in the Palio Sisitio in the old city of Rhodes opposite to the castle of knights of Rhodes, at the end of Sokratous street.
In the characteristic old garden with the wail can host you with house made sweets, cocktails, hot and cold drinks, cold dishes with classic delicatessen from Rhodes.
DON'T MISS IT!
Its open from morning till late at night, romantic enlighten with candles.
Inside the cafe you can see old historical photos of the place… In the basement you can see the signs of the ancient city… in the small medieval church they organize marriages from the town hall, also in the rest of the buildings you can enjoy art exhibitions from famous artists.
Sokratous 179, Old town
Tel. 6944171652, 6972893818
Ask for the friendly Michalis