Fournoi Island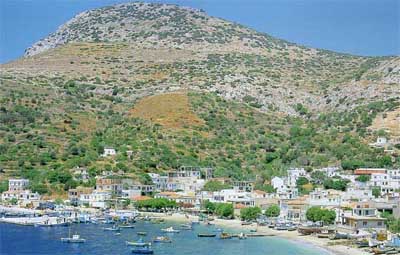 A cheerful port area, a number of beaches, very little accommodation and some excellent tavernas sum up what you can expect on Fourni. Believe us, there is very little else on this most unspoilt of unspoilt, lesser-known Greek Islands.
The village of Fourni is wonderfully vibrant in the traditional Greek way. Locals scuttle around conducting their day-to-day business, most of which is linked to the fishing fleet that is based on Fourni. The resultant price for fresh fish and shellfish (especially lobster) in the tavernas is a fraction of what you would expect to pay on other islands. Such is the temptation and reputation of the tavernas on Fourni that the locals from Ikaria, Patmos and Samos make the trip to sample the culinary delights on offer.
Away from the village the island is almost deserted. Secluded coves and bays are within walking distance, one of the best being lovely Kampi complete with a taverna that overhangs the sandy beach. The 20 minutes it takes to reach Kampi is nothing to what the more intrepid walkers will undertake in reaching some other gloriously remote areas of the island.