Kea Island (Tzia)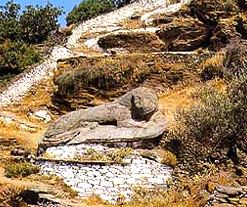 History of the Island: The island inherited its name by the hero Keos, who according to tradition, reached the island from Nafpactos around 1100 BC. The mythic form of the island, though, is Aristaeos, son of Αpοllο and the Numph Cyrine who saved Kea by drought. It hasn't been verified yet, who were the first inhabitants upon the island. Recent excavations prove that the prehistorically inhabitance of the island lasts until 4000 BC. Kea was inhabited by Arcades. Cares, Pelasgus, Phoenicians and Ions. En the antiquity the island was widely known for one special custom of its "TO KEION NOMIMON" according to which persons who became more than 70 years old were obliged to suicide by drinking coneion. The inhabitants of Kea took part in the Persian wars and fought in the naval battle of Salamis. Member of the Athenian alliance, the island was successively taken by the Macedonians end the Romans, which is results to the downfall of the island's civilization.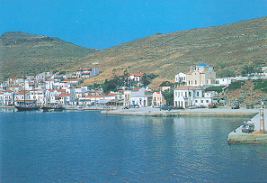 During the Russian-Turk war in 1770-1774 the island suffers the greatest casualties. It has been the hideout of Lampros Katsonis but also an island that was totally defenseless against the hundred pirates raids it suffered. In 1821 it participated actively to the revolution end is liberated along with the rest of the Cycladic islands. Capital of the island is Hora or loulis built in the place of the ancient homonym town at a distance of 5.5 km from the port.

Sightseeing's: The Medievel castle, the lion of Kea a creation of the ancient years, a sculpture very large in size, sculpted upon schistolithic rock, There are many churches end monasteries in Tzia.
>> Cyclades Islands : Amorgos, Anafi, Andros, Antiparos, Delos, Folegandros, Ios, Kea, Kimolos, Kithnos, Koufonisia, Milos, Mykonos, Naxos, Paros, Santorini, Serifos, Sifnos, Sikinos, Syros, Tinos.